Post by redmumba on Dec 5, 2013 6:34:46 GMT -5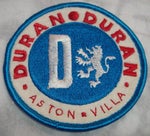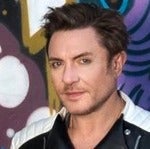 yup, it's the same all over the world...
postage is making being a collector very hard :-(
i stopped buying up vinyl unless it's :
a) super rare
b) super cheap
c) the seller has a few things to sell and combines the shipping.
and i went out of my way to get a usa post office box. <i live in canada near the border>
the value of that is two-fold. i get the best shipping rates and i get to buy things that sellers list as shipping to the usa only! <last time i went, i had 27 packages waiting for me!>
since last january all the main postal services i use jacked their rates. the usps raised the rates sending out of the usa as much as 70%. canada post raised all the rates...domestic and international. england hiked their int'l rates. and australia has always had prohibitively high postage costs anyway, so now it's just worse :-(
and ebay isn't helping with all their new shitty customs policies. they opened up their own brokerage and they charge buyers the customs fees automatically, including their juicy 'handling fees' i wanted an item that was 10.99 usd and it told me shipping to canada was 16 dollars and the customs cost would be 13 dollars or some insane thing. i switched to my usa addy and the item had free shipping and no taxes or customs or any extra fees.
damn...sounds like you really have to switch yourself around in terms of a postal delivery address to get stuff! But yeah...the USPS seriously jacked the rates when sending international. I had some ebay auctions end and a majority of the winners were all in Europe / UK. That thing you mentioned about what Ebay has done is really sh|tty.