Post by uraniumplayer on Apr 7, 2021 13:11:33 GMT -5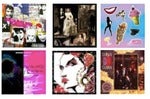 In terms of new music...the core lineup of JT/RT/SLB/NR needs outside help to write full albums.  They needed Nate Hills/Timbaland/Timberlake on RCM, Ronson on AYNIN, Hudson on PG, plus some Dom sprinkled in where NR allowed it, er, I mean, on certain songs from AYNIN and PG, plus Nile Rodgers on some songs, etc.  So my expectations for new music during the pandemic were low.  I just hope they haven't overproduced the sh*t out of the new album during these slow months. 
Only they wouldn't make $$$ from such releases. It's not 2003 anymore and even the official bootlegs from TheMusic at the time eventually went for $7.95 per double album a few months after the initial $25.
We need physical product but as long as DD are the bussiness they are, they will not care for pocket money from physical releases, they only care about tours and merch income.
They will certainly not release live shows from the Pop Trash era. Why sponsor a former bussiness associate that has not had a role in the band for 20 years, half of the current bussiness partners would veto that I'm sure. Only NR would be really in favour for such a thing.
I hear you...well, they did promote TV Mania in 2013, have had retrospectives on WC-era albums on DD.com (as recently as last year's Pop Trash w/ WC's commentary)...they didn't ignore Medazzaland/PT in the recent Spotify/streaming announcement (and they created a 97-11 playlist and, likewise, didn't ignore WC era there, either)...so I don't think releasing a 90's era show on the site is that big a deal...